Manufacturing is one of the many industries that can never completely halt throughout a pandemic. The manufacturing industry experienced a sudden and overwhelming demand to adapt and implement   relevant safety measures within businesses and households Australia wide. In general, throughout Australia, manufacturing has been experiencing an ongoing decline in GDP since the 60's due to the introduction of overseas manufacturing, post-war. If there's one thing a pandemic has made blatantly obvious within the manufacturing industry, it's the extensive amount of reliance we place on our supply chains out of China.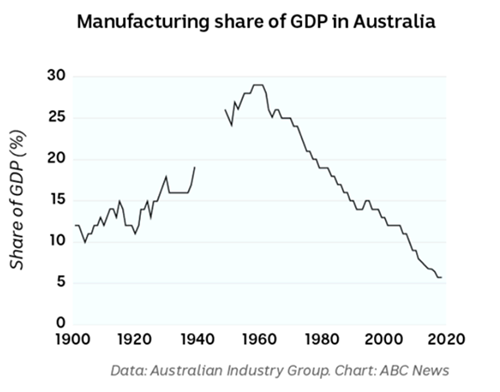 With many overseas trade options no longer being possible throughout this period, the demand on local manufacturing grew exponentially. While it is devastating for our nation to have to experience the hardship of a pandemic to recognise our reliance on off-shore manufacturing, this has triggered Federal Treasurer, Josh Frydenberg to promise a re-evaluation of our supply chain and consider ways to support Australian businesses particularly within niche manufacturing sectors that, as a country, we do well.
While this has been positive for the future of the industry, in the short term it has meant many employees continued to work throughout periods of high risk given their role is considered essential. Nirovision, an Australian company responsible for providing several health and safety solutions including touchless check-ins, temperature analytics and automated contact tracing has noted that manufacturing businesses need to ensure they continue to implement a thorough response plan.
According to Nirovision, 98% of manufacturing businesses have some form of response plan in place and when compared to other industries, have the highest employee temperature measurement rates. When comparing this to the Australian Industrial Workplace survey in December of last year, it was reported that only half (54%) of Australian employers conduct regular temperature checks.
Although Australia has handled the pressures of a global pandemic drastically well, these pressures are far from over. Given there is no work-from-home alternatives for the manufacturing industry, Australian employers need to continue to take extra care when it comes to the safety of their employees.
As an experienced supplier of staff within manufacturing and supply chain, we are dedicated to supporting clients throughout this period. We provide added guidance on continuing operation throughout a global pandemic and ways to ensure your staff feel safe in their workplace. Please don't hesitate to give us a call for staffing support or general guidance.
Sources:
https://www.abc.net.au/news/2020-04-19/scott-morrison-government-coronavirus-covid19-manufacturing/12153568
https://www.foodprocessing.com.au/content/food-design-research/article/how-australian-manufacturing-took-on-covid-19-29998853
https://nirovision.com/how-australian-workplaces-took-on-covid/