The first 30 days in any job can be daunting and at times, overwhelming! There's so much to learn and remember that it's easy to forget some common practices that will make your transition a smooth one.
As recruiters, it's our job to ensure your experience beyond placement is a positive one which is why we have created the go-to guide for your first 30 days in your new Sales and Customer Service role!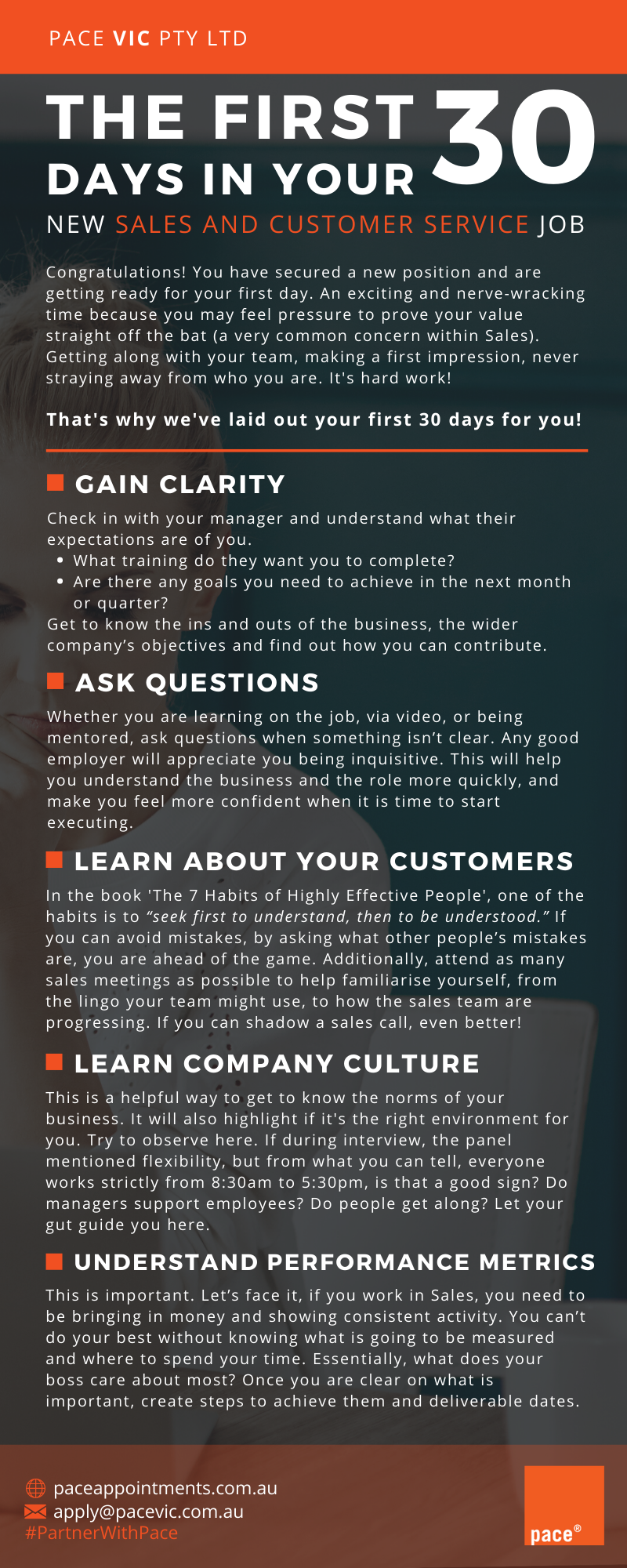 If you're looking for a role with in the Sales and Customer Service Specialty, our expert consultant Nikita Nilmadhub and the team at Pace would love to hear from you. Nikita supports candidates from application to placement and beyond.